Market Information
Most sectors of the UK market for domestic appliances are mature, with very high levels of ownership. Ownership of fridge-freezers, fridges or freezers and of washing machines is near universal at 91-96% of homes.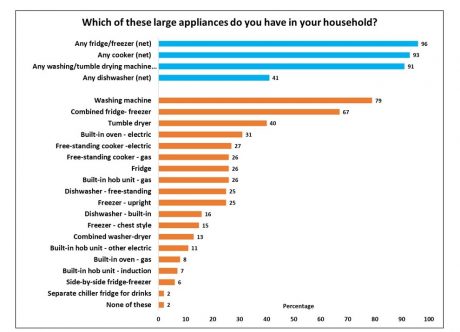 Tumble dryers are owned by 40% of UK households and dishwashers by 41%. Dishwashers have shown the fastest growth of the major appliances – increasing from 25% to 41% of households between 2000 and 2017.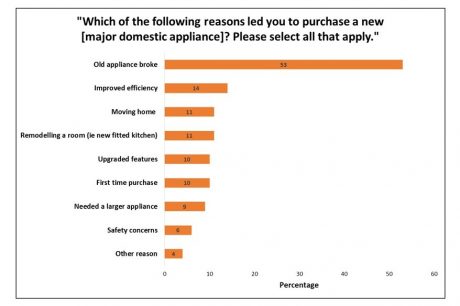 The market is now focused on replacement products (83% of all new purchases are replacements – of this, 53% are due to appliance breakdown). This is largely driven by buyers moving home. Other reasons may be changing needs, for example having children; a desire to change the look of the kitchen; the arrival of innovations; or increasingly concerns about energy and water efficiency.
Research undertaken as part of our Time to Change Campaign, in 2011, for example showed that replacing a 20 year old fridge freezer with a new A+ model saved the owner £100 a year and almost three quarters of a ton of CO2 emissions.